Your Wellness Guide to Greece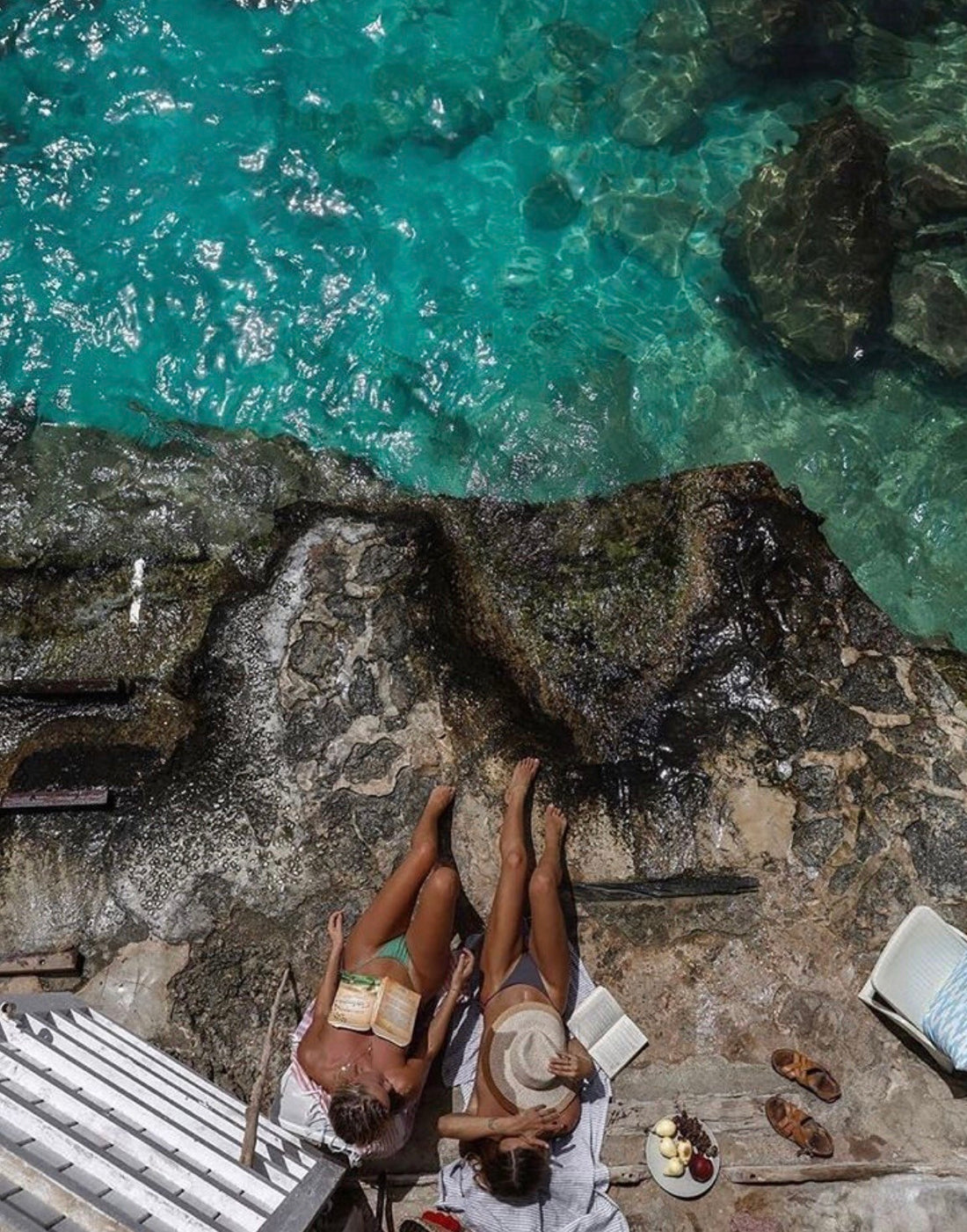 Greece is so much more than just sunshine and beaches. It's a place where you can focus on your wellness, too.
You already know that Greece is a great place to soak up the sun and spend time on the beach. But it's also a place where you can find your wellness, too.
We're giving you all of the travel tips when it comes to the best places in Greece to focus on your wellness and health. From luxury wellness retreats, to the best spa in Mykonos, here's where you should go --
Wellness in Athens
As a city of culture and history, Athens will enthrall you with its ancient ruins and architectural wonders. But if that's not enough for your wanderlust, Greece also has endless beaches and islands to explore. In fact, the island of Santorini is especially popular for its breathtaking views of its famous caldera.
But what about wellness? Many visitors don't realize that Athens is actually one of the healthiest cities in Europe due to its fresh fruits and vegetables grown in nearby greenhouses as well as its healthy Mediterranean diet.
So how can you make sure that your trip to Athens doesn't just involve seeing all these wonderful sights but also taking care of yourself while away from home? Wellness centers provide some great options.
Wellness in Santorini
Santorini is a volcanic island in the Greek archipelago that has become one of the most popular tourism destinations in the world. With its stunning views, from the caldera to towns and villages, Santorini is a great place to relax and unwind. There are many wellness retreats on this island as well.
Wellness in Mykonos
Mykonos is known for its beautiful beaches and incredible weather. It's a great place to relax, unwind and get a tan. If you're looking for a little more than that, Mykonos also has plenty of health spas with massages, saunas, mud baths and other treatments on offer.
Wellness in Crete
Crete is a popular holiday destination, and with good reason. The largest Greek island has mountains, beaches, and plenty of opportunities for yoga. It's also home to many resorts that offer wellness breaks and detox programs.
Crete offers a wide range of experiences on its islands—from massages at luxury spas in Hersonissos or Malia to hiking through the Samaria Gorge with an expert guide from Crete Walking Holidays & Tours.
Wellness in Paros
Paros is an island in the Cyclades group, which is a group of islands in Greece. It's known for its beautiful beaches and scenery, making Paros a great place to relax and unwind.
Paros is also home to many historical landmarks that are worth exploring if you have time while you're on holiday there. If you want to go hiking or biking, there are plenty of options nearby too!
You won't be disappointed with the food either - Paros has some excellent restaurants serving up traditional Greek cuisine as well as other international options such as Italian or seafood dishes.
Wellness in Naxos
Naxos is a great island for wellness. In fact, it's one of the best places to go for a vacation if you're looking for a place where you can relax, unwind and rejuvenate yourself. Naxos has an abundance of history, culture and food that will keep you entertained while also giving your body and mind the care they need.
One thing I've always loved about Naxos is its location—it sits smack between Athens and Mykonos making it easy to get there by plane or ferry from both cities. If you're looking for somewhere quiet but still close enough to enjoy some nightlife on other islands like Mykonos or Santorini when needed, then Naxos should be right up your alley.
Wellness in Corfu
Corfu is a beautiful island in the Ionian Sea. It has been a popular holiday destination for many years, and its popularity shows no sign of slowing down. With the increasing number of people looking to balance their lives with wellness, Corfu is an ideal place to do exactly that.
A luxury wellness holiday on Corfu will provide you with all the relaxation you need as well as activities that can help you get back into shape and feel better than ever before. There are also plenty of options for detox holidays if this is something you are interested in doing during your stay too!